Warlords – Crystals Of Power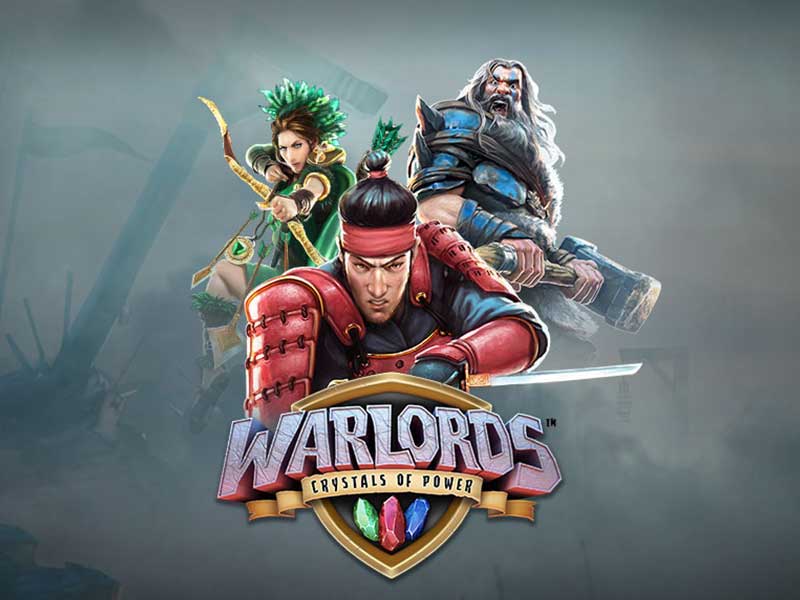 Warlords - Crystals Of Power Overview
Warlords – Crystals of Power is a video slot casino game provided by NetEnt. The game features the warriors of the Medieval period when their fight for supremacy. There's an epic battle where 3 rulers fight for leadership. The symbols include wolves,  panthers,  warthogs and many other dangerous creatures. Experience the thrill with every spin of the reels.
Basic Game Features
The game was designed according to a 5×3 standard configuration and offers 30 paylines. There's a set of 5 reels, and you can play with up to 150.00 per spin. The coin values vary between $0.01 and $1.00. The maximum amount you can win is $300.
It has the RTP of 96.89%. There are 6 bonus rounds that make your winning chances high enough. Initially, you'll have an 8x multiplier, but later, the wins will be up to 120x your bet. The 3D graphics levels are way too good thus providing a player with a memorable experience. This slot machine comes under the tags of adventure, action, crystals, wars, military, and battles at casinos online.
How to Become a Warlord?
You can become a warlord by winning exciting money prizes due to free spins and the invariably beneficial bonus rounds. They are  as follows:
'Random Overlay' Wilds. This round has 3 astonishing features:

'Barbarian Hammer' Feature. It will make you land 4 square shaped wilds on reels 1,2,3 and
'Priestess Arrow' Feature. It will land 2-5 wilds on all the reels but the 5th one.
'Samurai Sword' Feature. It slices 2-5 wilds on all the reels but the 5th one.

Battle. The round will activate the 'free spins' feature for the warrior. The warrior has to get additional scatters of the same colours. If there are no scatters, the 'final chance' feature will be activated.
Wrapping Up
This slot machine is an action and adventure game with high-quality and intense 3D graphics. An action lover will surely fall for this gaming option. The chances of winning are high as the amusement offers free spins and rewarding bonus rounds.
Warlords - Crystals Of Power Video Review