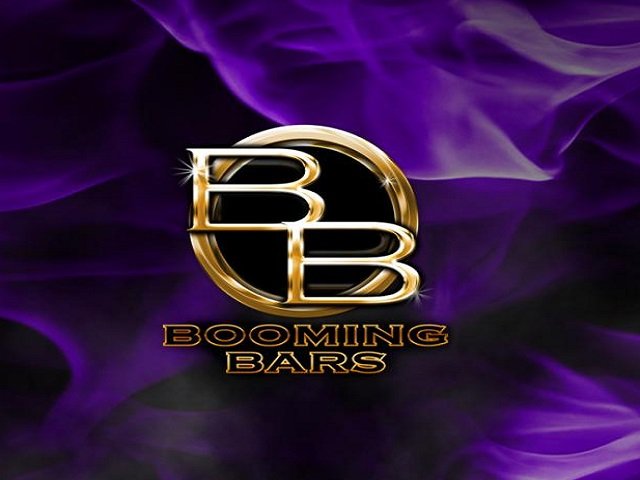 Booming Bars Overview
Booming Bars in UK is a classic slot machine that is especially designed for mobile applications. If you want to play with your Smartphone, you are welcome to try it. But what distinguishes a "Classic Slot" at all? Is it the symbols? Yes; at least in part! But the three-reel layout also distinguishes the game. Nevertheless, the one-armed Bandit looks very noble; which is certainly due to the background and the setting.
High profits are, of course, also possible.A look at the Paytable shows a great variety of colors. There are only a few different symbols In this slot machine.
However, there are various images; which can be found in different colors on the reels.
The best example is the Super Seven.
This is to be discovered in a ruby red; an Amethyst purple and a diamond silver.
But also the Bar Symbol appears in purple; red and white. And so we have almost finished the symbolism. What's left?
Of course, the special symbol.
A Wild is on Board and it is the Logo of the game.
Because the title is very long; the abbreviation BB. This takes place in a golden Ring and represents not only the Joker; but also the highest equivalent.
That's how it's played!At this point, it's time; to take a look at the profit lines. First, they run here from left to right. The number is still pleasant with 10 rows for professionals; for beginners, however, nicely clear.
The key to a payout are identical symbols.
At least three Matches are required.
However, the Joker here is a big exception.
In this Casino game, for example, two identical images and the Logo are enough. On the first two reels, assuming that the Red seven appears and the Wild is visible on the far side of the reel, a win takes place with the equivalent of the Sevens.Colours and Combinationthe main feature is the way in which profits are made at Booming Bars in UK. Of course, there is a payout for the same images – if they follow the course of a line.
However, there is also a payout for a combination of Three Sevens.
The biggest win is even for three different colors at the seven.But also regardless of whether cash or Super Seven; if triple the same color appears on a row; so also triggers a payout. This wide variety in the possibility of winning; in combination with the ability to replace the Wild; brings excitement in the classic slot machines.
Online Casinos Where You Can Play Booming Bars
#
Logo
Casino
Bonus amount
MYR1800 Welcome Bonus + 200 Free Spins
1
2
100% up to €500 + 999 Free Spins
3
100% up to €500 + 50 Free Spins
4
5
6
Booming Bars Video Review
More Booming Games Free slots