Bork the Berzerker Hack 'N' Slash Edition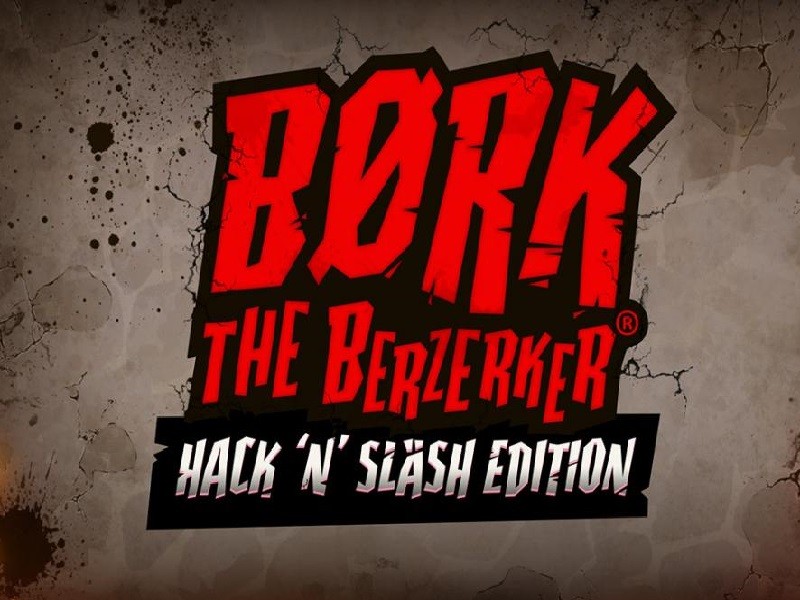 Bork the Berzerker Hack 'N' Slash Edition Overview
Bork the Berserker Hack and Slash Edition, created by software developer Thunderkick, is a casino game that brings to life the great and bloody adventures of the Norse cult warrior. Set in a comic-book style journey, the players must do battle with the large collection of frightening monsters in order to win the great variety of prizes in store. You have an option to play it in real money or free demo mode across all Thunderkick hosting casinos online.
What to Know to Start the Game
The game is a standard 5×3 reel slot machine with a total amount of 20 paylines.
The standard paying symbols are the Norse runic signs. The blue rune has 0.40-3.00. The green rune awards 0.40-3.50. The yellow rune has 0.40-4.00
The higher tier signs are the monsters. All three of them reward between 10.00-25.00 with the max combinations.
The damsel that needs rescuing has the highest payout of 3.00-50.00.
The Expanding Wild in the game substitutes for every other symbol. It stretches out over an entire reel when used in a payout, allowing more combinations to be won.
The bonus symbol awards the player with free spins.
The number of coins, as well as the coin value size, cannot be altered. Only the actual amount of betting money can be changed. This can be from a minimum of $0.10 to a maximum of $100.00. The RTP is 97.30%. The jackpots are given through damsel that needs rescuing. When betting with the max money, the player has a chance of winning $5,000.00.
Parting Thought
Bork the Berserker Hack and Slash edition is a newly remastered version of the game that adds great new features. The designs of the monsters are both colourful and perfectly frightening. The entire comic-book style shows a simplistic look but visually appealing with its unique design aspect. The multiple added features are also simple in design but grant plenty of opportunities to earn more prizes and maximise the profits with free spins. Just hope Bork is a merciful warrior.
More Thunderkick Free slots