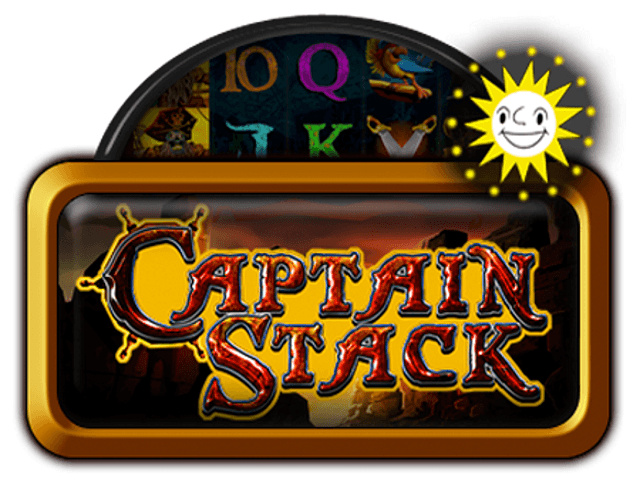 Captain Stack Overview
Captain Stack in the UK is a pirate-themed slot machine game. The background shows the sea and gives a gloomy impression. Music is played only a little.
But the Sound is basically consistent. The operation is clear and easy to handle.
In addition, the user may be varied. The main focus is, however, on the counter values of the symbols. These have quite nice numbers and do not have to hide behind other Slots. The captain himself takes over the function of the most valuable symbol in this Mercury game.
In addition, it is a picture that may appear from left to right and vice versa and still gives out winnings to the players. With his captain's cap and the appearance of a pirate, Captain Stack in the UK is very quickly recognizable. In the Paytable, he shows in detail the ways to win. Two special symbols complete the game. Here, the island is to be mentioned, which in principle serves as a hiding place for the treasure.
It is the Wild. The control wheel with the skull, on the other hand, acts as a free-play Symbol. Other pictures are the cheerful parrot; the treasure chest filled with bursting and the two crossed Sabres.
The letters A; K; Q and J; as well as the numbers 10 appear in different colors. That's how it's played! This slot machine has exactly 10 paylines. These cannot be adjusted.
The player is bound to the rows but may choose the stakes. Here, only the frame is specified. With the exception of the pirate, the same symbols must always appear from left to right to trigger a payout. A win is not necessarily final.
If the player has placed a row in accordance with the rules, winnings may be placed again in the gambling game.
The winners and the card game are available. There is the possibility to increase the payouts. Conversely, it is also possible to play the actual prize.
Wild and Free Games a comparison between the Wild and the Joker in a card game is obvious. Because of the Wild acts as a replacement symbol. Will appear in a straight line, first an island, and, finally, the crossed sabers two-fold; this would be a win. This principle applies to any existing Payline. Therefore, the Wild increases profits and makes them occur more frequently.
Free games are possible with the control wheel. This must appear triple on the playing field; to trigger ten free spins. The number increases to 25 Free spins with four appearances. The Maximum is even 100 free spins; five control wheels should be visible on the playing field.