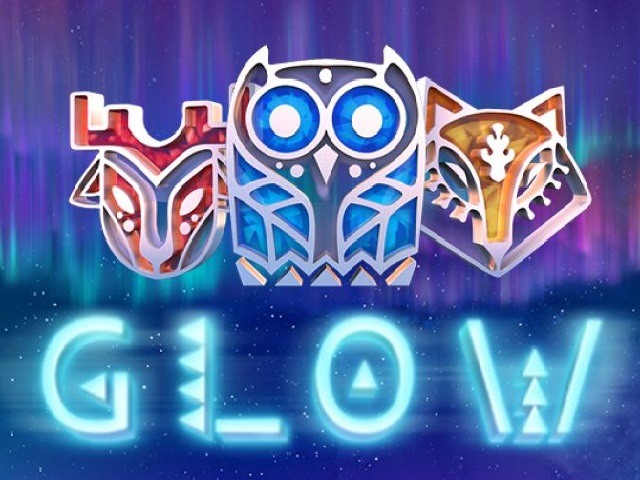 Glow Overview
This slot machine could be translated with "lights". A look at the background of the machine suggests that this should mean constellations. For there is a forest with an extensive sky area in the dark. The symbolism is based on bright images, which can thus exist as a constellation.
The musical background is discreet and very atmospheric.
The chances of winning and the value of the symbols do not need to be hidden from other machines. We begin with the performance of the luminous animal symbols. These are not always easy to determine.
The largest value shows a deer with red Antlers. It is a Wolf; a Fox, an owl, and a dog. These images can be distinguished not only by their shape; but also by the colors. Red; purple; Orange; blue and green are the symbols in this slot machine. Another animal, probably a bear; represents the Wild and multiplier Symbol.
His colors are Red and Gold. In order to complement the rollers, the letters from A to J were also added; as well as paragraph 10. By combining certain symbols, bonuses can be won for the following rounds.
Game guide the number of paylines in this Casino game has been limited to 15 pieces.
This gives beginners a great overview but offers advanced players enough room to win. A payout requires at least three symbols, which appear from left to right. The stag also grants a profit when it appears twice. Interruptions invalidate or trim profits. The Wild is a special Symbol in many respects.
First, it may appear as a Joker and replace all the pictures of the slot machine. Line wins; in which the Wild is involved; are raised with the multiplier x2. Payments are therefore not only more frequent; they are also increased in some cases considerably. Free spins and the bonus of the player are to add the same symbols to each other. Here, three identical images are often only good for a small profit.
In this game, therefore, an additional reward was introduced. If the deer appears twice, a free game is granted. The number increases by one each; for three, four or five identical symbols. The same applies to the other animals; only that the Start here starts with three matches with Free spins.
During the free spins, the numbers and letters are also included in this scheme and can provide for further Free Spins.
So a long series of free spins can be achieved.