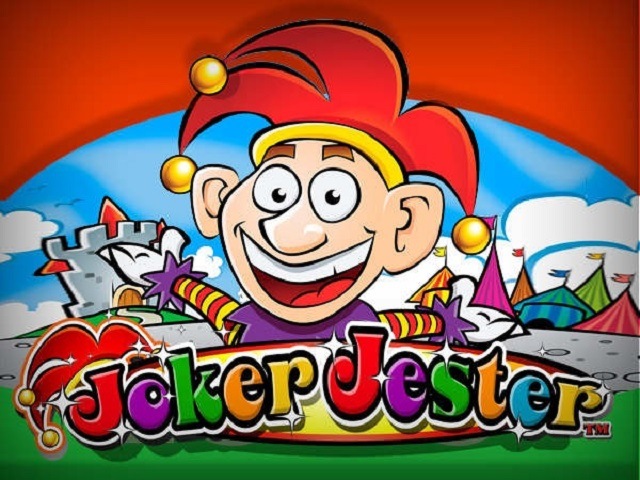 Joker Jester Overview
The Joker plays a leading role in many slot machines, including the Slot game Joker Jester in UK. The presentation we are in the middle ages.
At an ancient court, the court Fool inspires his spectators with all sorts of Tricks.
The background of the slot game is decorated with lashes and tapestries. Otherwise, the presentation is rather colorful.
It seems, however, that it was possible to earn a considerable income as a court judge; as this one-arm Bandit suggests.
At the usual symbols the castle with red Towers is of the greatest value.
It follows the guitar.
Furthermore, the numbers and letters on the reels are to be discovered in the slot machine. Different colors indicate a quick assignment here. The 10 completes the normal symbols. For these, it is already a special feature; that only a slight gradation of the profit totals takes place.
Thus, each Symbol has its own; quite worthwhile; value.Of course, the special symbols also play a special role here. The game is, of course, depicted as Hofnarr or Harlequin. Two Bonus pictures; once disguised as a basket full of eggs and once as a barrel; are present.
In addition, you can play the wild Court car round. Scattered juggling balls provide an interesting Scatter win.That's how it's played!
Sample games are possible.
A Download is not necessary for this. Play on a maximum of 20 paylines.
Each amount is multiplied by the number of rows. A prize must be allocated from left to right. Exceptions are baskets; drums and juggling balls. To make a withdrawal valid; identical symbols must be placed next to each other and must not be interrupted if possible.
However, a possible gap can be filled with the Hofnarr. In this sense, the Symbol serves as a universal Joker. It can replace all symbols except juggling balls, baskets and barrels. This makes it possible for him to provide more frequent profits, which can also assume a greater amount.
Bonus features a basket appears on the first three reels, starting the juggling bonus. The player determines the number of eggs ; with which the Hofnarr should juggle.
The more eggs, the higher the profit. A golden egg increases the payout again.
Profits are stored at the security level. If an egg falls, the player jumps back to the last Level.
The barrels appear on the last three reels.
By simply selecting, the player receives the winnings, which are hidden in the barrels. The Wild court bull round is triggered by chance.
The Hofnarr runs across the playing field and messes it up. Further profits are possible.
Online Casinos Where You Can Play Joker Jester
#
Logo
Casino
Bonus amount
More Microgaming Free slots