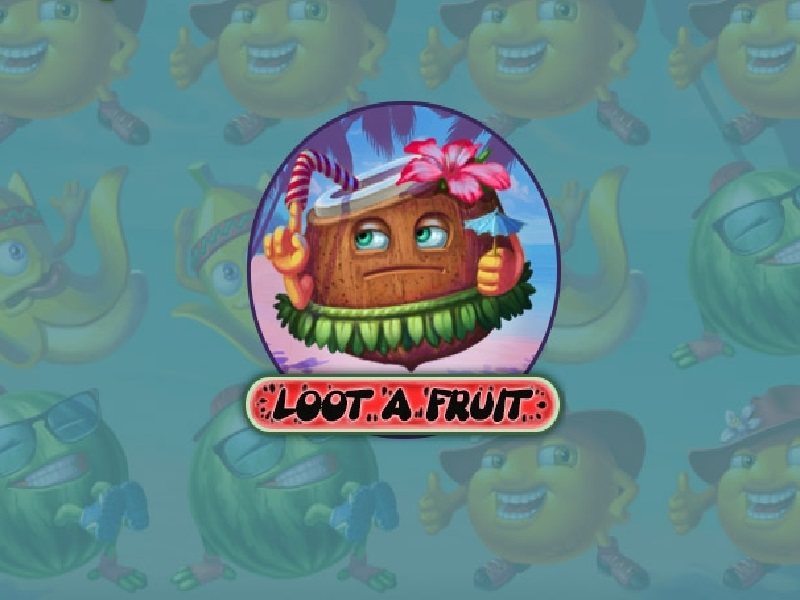 Loot A Fruit Overview
Are tired of playing the same kind of slot machines – matching the paytable from left to right, hoping for a wild or a scatter, or bonus symbols? Do you want to try something different? Try out Loot A Fruit in UK – the slot machine breaking the trend.
From the Developer Who Thinks Differently!
We know the casino game developer Spinomenal always thinks out of the box to give a player the best kind of fun. The first thing you will notice about the game is the interface – it's quite different from the traditional ones.
There is no typical display panel like the other slots in the market. There neither any wild nor scatter symbol. The Spinomenal really took things off the charts. The graphics are so clean and fun to look at. The background music gives you the perfect vibe of a tropical beach.
Loot A Fruit in UK is a video slot that doesn't have any payline! Yes, you have read it right – it's a slot casinos online game without any pay line. There are four reels though.
Infinite Free Spins – The Dream Comes True!
On the left of the screen, you will see "X More." This is the free spin meter that can lead to an infinite free spin mode! Every non-winning spin will heat up the meter. Once the meter is full, you will activate the unlimited free spin mode until you win. It seems like the game is trying you give you real jackpot!
Loot A Fruit in UK is full of happy and chill-minded fruits – A cool lady orange showing thumbs up, a whacky banana, a watermelon that is almost dying of laughter, a music-loving lemon, selfie-taking cherries, a nerd-pear, and last but not the least bored coconut in the "meh" mood.
The coconut is the highest paying fruit in the bunch. Twelve of them could get you 500 times you bet amount. The coin stake ranges from 0.2 to 200.
Final Thoughts
So, what do you think? Are you ready to try out this odd yet fun high RTP slot? You could even play Loot A Fruit in UK to win some real money too!
---
More Spinomenal Free slots