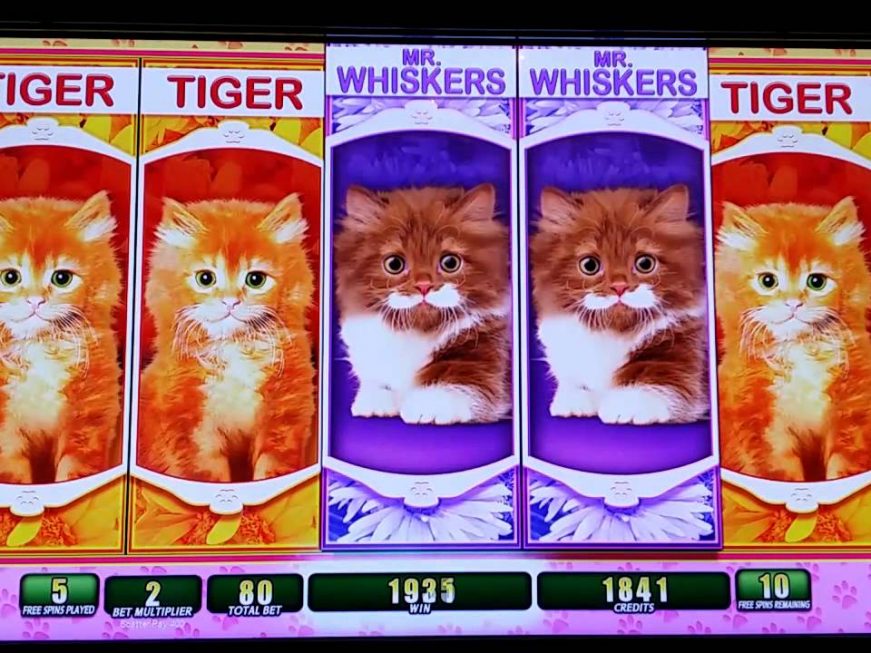 OMG Kittens Overview
OMG Kittens in UK by WMS is a slot with the cute kittens, free spins with increased payments and very attractive gameplay!
Despite the lack of jackpot here is nice chances to win money, also with the help of special symbols:
Scatter here looks like as a red cat fishing, It is not tied to active lines and is paid regardless of location. In this case, payments are calculated at the general rate.
Bonus symbol with the OMG! inscription appears only on the 5th reel and can occupy it completely. It launches a round of free spins with more favorable terms for charging payments. In this round, the rate of the former size for the player is made by the casino. Especially attractive in them are very large winnings for different combinations.
The game offers two ways to determine the size of the bet. You can choose the amount that you put on the line, or open the Quickset panel (click on the Total Bet box). RTP level is always 95.95%.