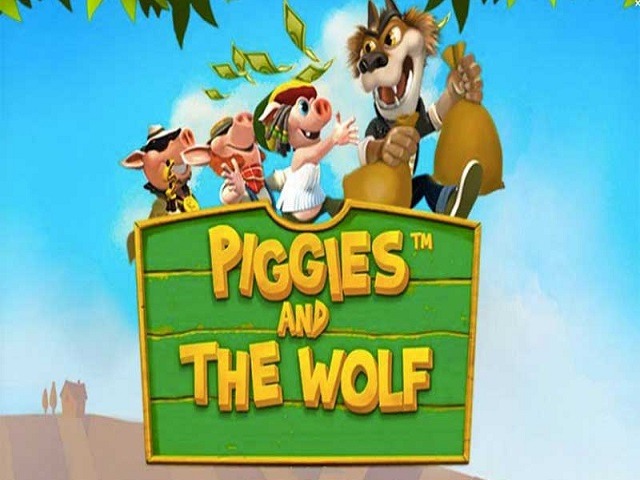 Piggies And The Wolf Overview
The three little pigs and the Wolf or Piggies and the Wolf a fairy tale; which children often read aloud. It is about three pigs, who live in different houses and the Wolf, who wants to bring them down through his breath. Not only children have fun on this title.
Adults also feel reminded of their childhood. In this slot machine, the theme around the story was implemented very nicely.
The player can also win fabulous prizes.To win anything at all in this slot machine; identical symbols are required.
The Wolf is here the most expensive picture with a maximum equivalent of 2,500. For this purpose, this only gives a payout; if it appears five times.
The three little pigs; each of their homes; enter a value between 1,000 and 250. Rounding out the symbolism with the letters A to J and the number 10.Three special symbols to bring additional excitement to the Casino game. The evil Wolf also takes on the role of the Universal Joker. The Logo of the game represents the Scatter. The Bonus Symbol shows a Mini-planet.
Various Bonus Games were to be played and won by the player.
How to play today's slot machines can be played mostly in the Browser and thus without a Download. To achieve a success; identical symbols are required. These must be lined up along the winning line from the left roller. The more matches are achieved; the greater the profit.
Interruptions will only be tolerated if they can be filled by the Wild.The Wild can replace other images and add paylines. As a result, the payouts are higher and take place in a greater frequency. In contrast to the fairy tale, the evil Wolf is so much seen here.
Only the remaining two special symbols cannot be replaced by the Wild.Bonus SpieleDas Wild also assumes the initiation of a Bonus game. When the Wolf fills the entire Fifth Reel, The Huff NPuff Shuffle Feature starts.
Previous profits.
Finally, the entire symbols are removed and replaced with new ones.
Further payments may result.Up to 15 free games can be won with the game logo.
However, the corresponding Symbol on the reels must be one; three and five to his. In another Bonus game, The Wolf has to blow away the Houses of the Three Little Pigs in the right order. For each house increases the profit. However, it can only be continued If the corresponding building has been completely swept away.
Piggies And The Wolf Video Review