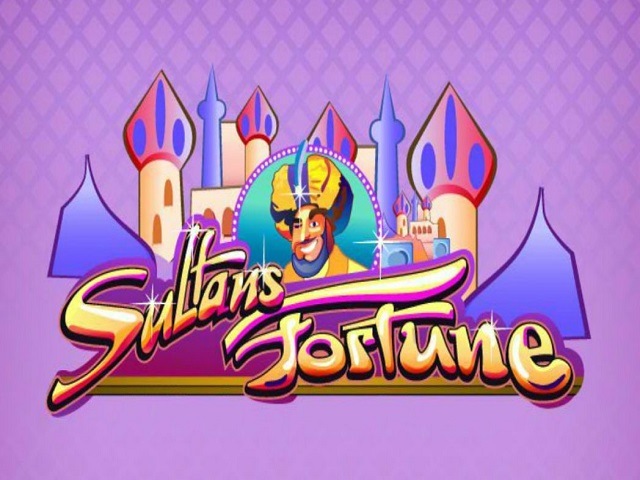 Sultans Fortune Overview
At Sultan's Fortune, the player challenges fate. A Sultan is a rich man. He has plenty of money.
In this Slot Game, it is possible; that he shares his wealth with the players.
But it's as always in life.
There can be no profit without risk. However, anyone who manages to impress the Sultan with three identical symbols can expect a payout. If the right Symbol remains on the payline, nothing stands in the way of your own wealth.
To clear the Jackpot, the magic cylinder must appear triple. At the maximum coin size, this guarantees a counter value of 10,000. This is followed by the heart Symbol, which already comes with much smaller wins.
A sparkling gem; a sword from the Orient; a shell with pearl and a flashing coins form the conclusion of the symbolism.The lowest payout is reached when any three symbols come to a stop along the payline.
Here, the use can be quadrupled up to. These small payouts greatly increase Motivation. Because it is logically easier to combine three different images on the payline, than three same ones.Game instructions the playing field of this slot machine is divided into three areas.
The title is listed at the top left. In addition, the Sultan grins and winks towards the player. In the background, his lock can still be identified. The Paytable is located on the upper right side.
The player has a steady overview of potential winnings. The lower part is not split.
There are the three rollers.The three reels draw a red line. This represents the payline. It is, therefore, a classic Slot.
This is different from the newfound Novoline games.
But here, too, a special feature is offered.
The magic cylinder is the wild symbol. It can replace other symbols and complete winning combinations. It appears to be three-fold it represents the maximum payout.
Bets and WinThe bet must be made with at least one Cent. A maximum value of 5 euros can be set. However, this Variable can be increased. Because there are two different coin sizes.
If the second setting is selected, the bet doubles.Of course, this also has an impact on profit. The maximum bet of 5 euros is calculated here with the equivalent of the magic cylinder. A maximum amount of 50,000 euros is paid out. This is more than just remarkable; if the small stakes are taken as a benchmark.
But the Sultan is generous.
Sultans Fortune Video Review