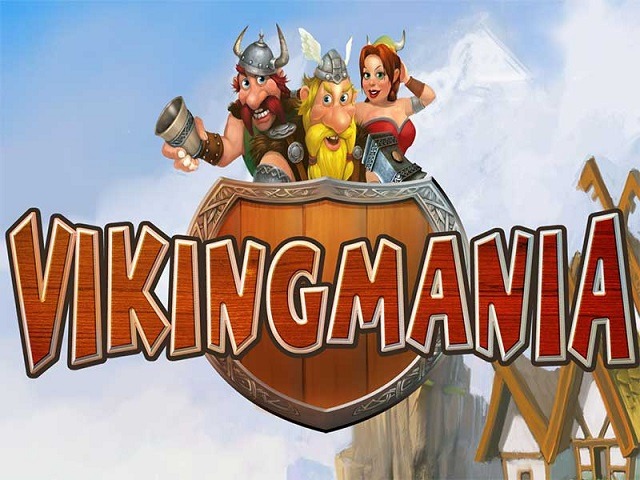 Viking Mania Overview
The slot Game Vikingmania comes from Playtech's forge. Although Vikings play an important role, the characters are more reminiscent of Asterix and Obelix.
However, the Vikings were a people full of conquerors. On their powerful ships, they roamed strangers and enemy ships. Always looking for valuable items; which they could keep. Also, numerous humps and horns were emptied with alcohol.
This joy of life is transported on the one-armed bandits at Vikingmania. Forget the worries of everyday life and fall into the productive life of a Viking.
The atmosphere during the 2D-slot is repeatedly loosened by Funny recordings. In general, it is essential to live. The characters are designed in Comic style and embody either Vikings or Gauls.
But also symbols; such as the Trinkhorn or a wild boar; are represented.Game instructions slip into the role of a Viking; do wind pigs and arrange violent drinking.
There are 5 reels with 20 paylines and many bonus features can be unlocked. The Wild Symbol is a Viking, which has a striking resemblance to Asterix. Its special ability allows it to replace all winning symbols. He is thus the Joker; which can be used universally.
A map embodies the Scatter Symbol. This makes sense.Because with the right route planning, a lot of time and money can be won. If three maps appear on the field at the same time, then 10 free games are started. Also during these free games; more free games can be won. In these rounds, the Vikings are particularly bloodthirsty.
Therefore, all the prey; which is captured; multiplied by 3. The free games can swing up to a considerable height.
Free game play of the Warhammer, which is carried by numerous Vikings; serves not only to strike the skull. A bonus game is launched on the Slot Machine when it has appeared in the middle five times. However, this does not need to be done at the same time. Where this has happened before; writes down a letter of the word Bonus.
When completing the word; the bonus round can be started.
To earn money, a Viking must be thrown with all sorts of items. The more hits are scored, the higher the win.Vikingmania is one of the games that can be played without a stake.
Who wants to play only for fun at the joy; he has here all possible freedoms. However, real profits can only be achieved with bets.
Who has loaded real Gold on his Viking ship; can risk per game round between 20 cents and 500 Euro.
Viking Mania Video Review