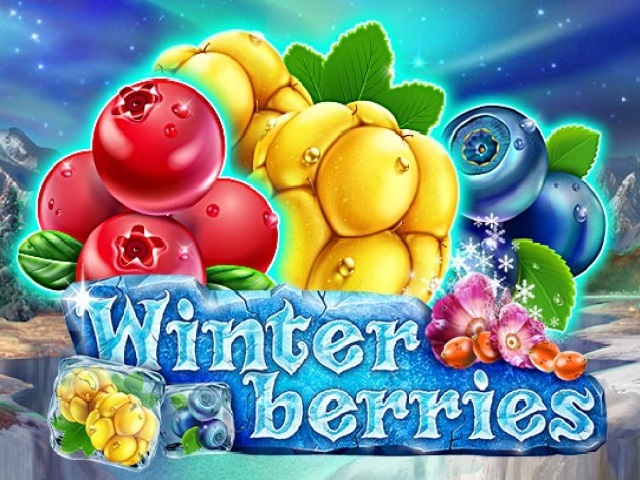 Winterberries Overview
Winterberries in the UK is a slot machine that consists of two words. Winter is self-explanatory. Berries are berries. Actually, these fruits do not grow in the cold Season. But in this slot machine, they bloom in a variety of colors.
It fits the atmosphere; that the background shows a white winter landscape with enchanting tones.
The music also fits perfectly into the ambiance. The player becomes part of this world; by focusing on the payout totals. The biggest feature of this slot machine is the number of symbols.
You are limited to seven pieces. They are all berries. Other images do not destroy this subject at all. However, the rules work a little differently; as with many other Slot Games.
But later. First of all, the berries, which are sometimes unusual, should be presented first. The yellow fruits give the greatest value; which grows in large numbers of green leaves. Already with a great distance follow dark blueberries; which bloom only three on a branch.
Bright red berries; which have a certain resemblance to tomatoes; follow next. Furthermore, orange and dark red specimens can be discovered. Blackberries and red and black fruits alternate to complete the symbolism.
That's how it's played! Now on the rules. As with other slot games, the same symbols must be obtained from left to right.
The greater the number of Matches; the higher the payout. This is especially true in this Slot game; since the number is not limited to five; but each berry combination is counted. This works as follows.
Suppose three berries appear from left to right in identical Forms.
You don't give a payout yet. However, the matches remain fixed on the reels and it is rotated again. The same berries are added; They also remain fixed with a new rotation. This will continue to be collected until there is no further expansion.
A payout is then made.
High winnings the highest amounts are paid out; if a Symbol covers the entire fields of the rolls.
By the Casino Bonus; the new spins; add images.
There is a lot of chance of winning. Rollers are covered with yellow berries; the maximum sum can be reached.
But also the other berries are very lucrative; you should be able to control all the profit series by a maximum appearance. The player has 25 paylines available. The amount of the bet can be determined by the coin value.
Furthermore, the options are MaxBet for a quick determination of the maximum bet and auto-spin. With these settings, the player can improve his gaming experience.
Winterberries Video Review
More Yggdrasil Free slots