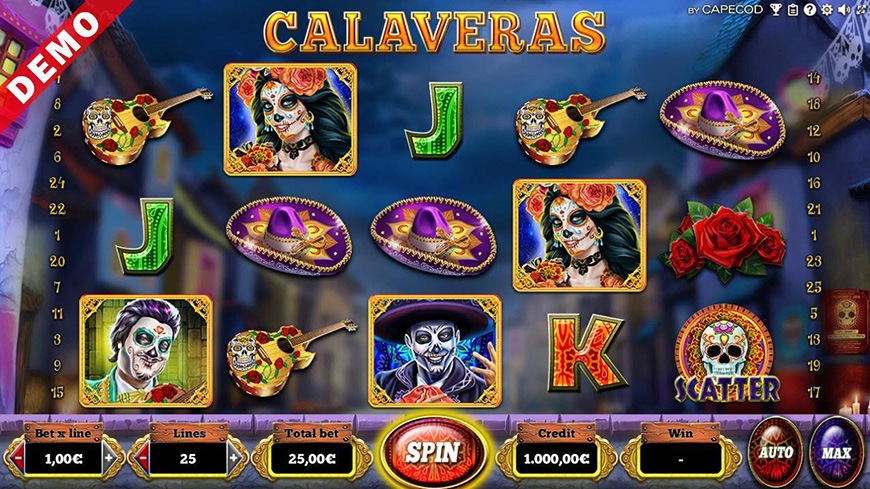 Calaveras Slot Overview
Calaveras is dedicated to the celebrated "Day of the Dead" in the countries of Latin America. Capecod Gaming has released a truly unique gaming slot, filled with topical music, original game interface and colorful visual effects.
The game background is made in the style of a city street with a chic urban landscape with a view of the open night sky. These are three revelers in masks, a purple sombrero, red roses, a yellow game with a drawing, as well as playing cards of key suits and types. With 25 customizable game lines and a bet on the line 0.01-1.00 players can choose a range of rates for the straight from 0.01-25.00 turns to the rate per course. The game slot is equipped with an automatic playback function. A large number of bonus payments and the presence of a jackpot.
It can be launched from both the Internet browser and as an application, quickly downloading it to a mobile device or tablet. This will give the opportunity to enjoy the game process even the most finicky players.